Discover a Unique Way to Style Your Home: Hardwood Walls and Ceilings
A couple of weeks ago, we came across with an incredible photo gallery from a 152 sqm apartment (designed by Studio Mode) located in Sofia, Bulgaria. Something remarkable about this project is their creative and uber-stylish use of hardwood planks throughout the home. The apartment is located on the 11th floor of a building with a breathtaking view towards Sofia's South Park and Vitosha mountain. These elegant hardwood walls and hardwood ceilings is what we believe, makes this space so welcoming, organic, peaceful and revitalizing. Who wouldn't want to live here?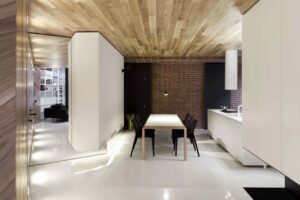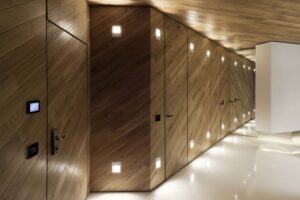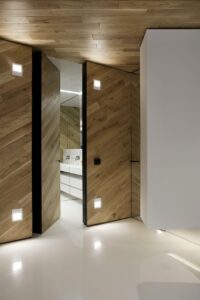 Photos by Studio Mode. Click HERE to see more.